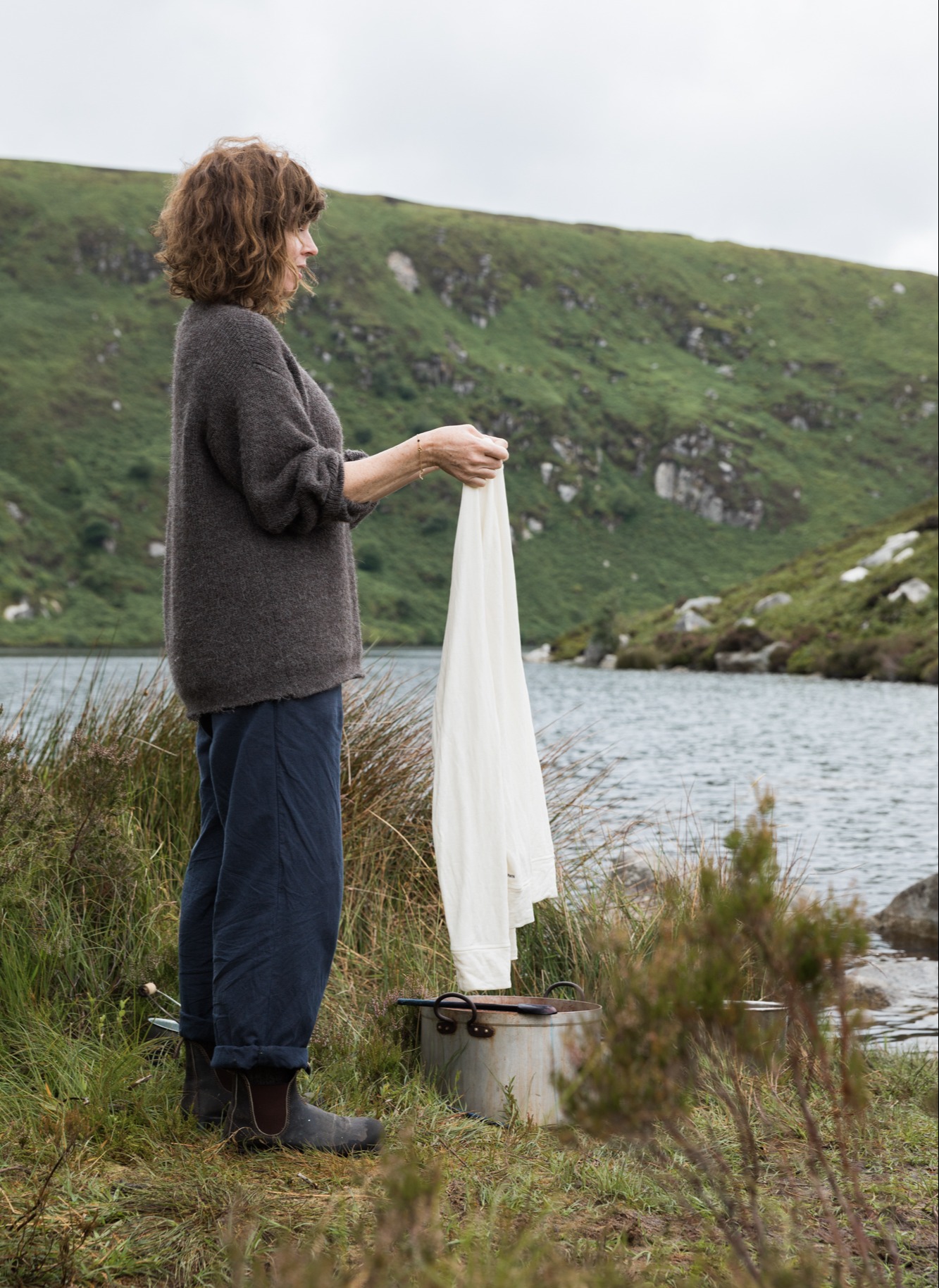 HELLO + WELCOME
An introduction to Natural Dyeing & The Colourway was inspired by my love for the natural world & plant-based colour. I have created this course to guide you through the processes involved in extracting dye from plants and successfully apply this to fibres, fabrics, textiles & garments. 
Learning any new skill for the first time can be overwhelming. This course is created with the beginner in mind to offer comprehensive & foundational education on plant dyeing.
Sharing the incredible beauty & magic of plant dyes with others is where my passion lives, I cannot wait to share this course with you.
x Kathryn
What does this course cover?
This self-paced course covers everything you need to know to understand the foundational skills in natural dyeing & successfully apply these skills. After completing this course you will be able to confidently prepare your fibres, extract colour from plants & dye your fibres with safe, non-toxic natural plant colour.

Who is this course for?
Foraging for plants, extracting natural colours & dyeing fibres, textiles or garments is an incredibly rewarding & profoundly satisfying process. Natural dyeing skills can stand alone or lend themselves to many creative pursuits.
This course is for anyone:
Interested in natural dyeing & not sure where to start.
Textile or fashion students looking for a comprehensive education on natural dyeing.
Those wanting to reconnect to the natural world through plants & natural colour.
Interested in learning a new hobby or skill.
Have you experienced past challenges with the process & need help or guidance?
Would you like to learn how to dye your clothes, fabric or fibres naturally?
Want to naturally dye safe, non-toxic naturally dyed products for your business?
Are you confused with the information out there & want a clear & simple guide to follow.
Are you a stylist or photographer wanting to dye your props or textiles.
Are you interested in plants, colour, textiles or fibre?
Are you a knitter or crafter wanting to expand your creative skills?
Interested in textiles arts & want to incorporate naturally dyed fibres into your practice.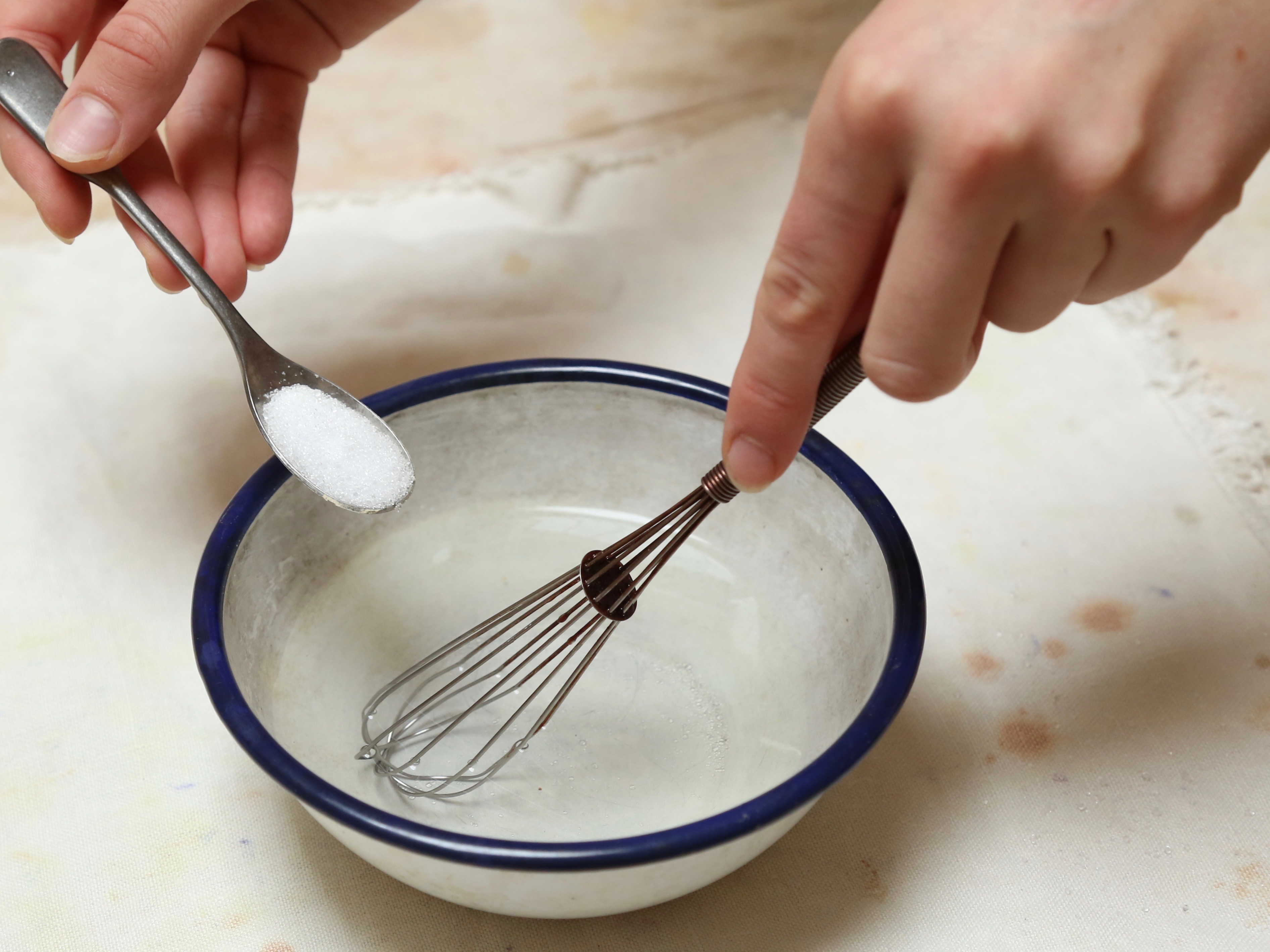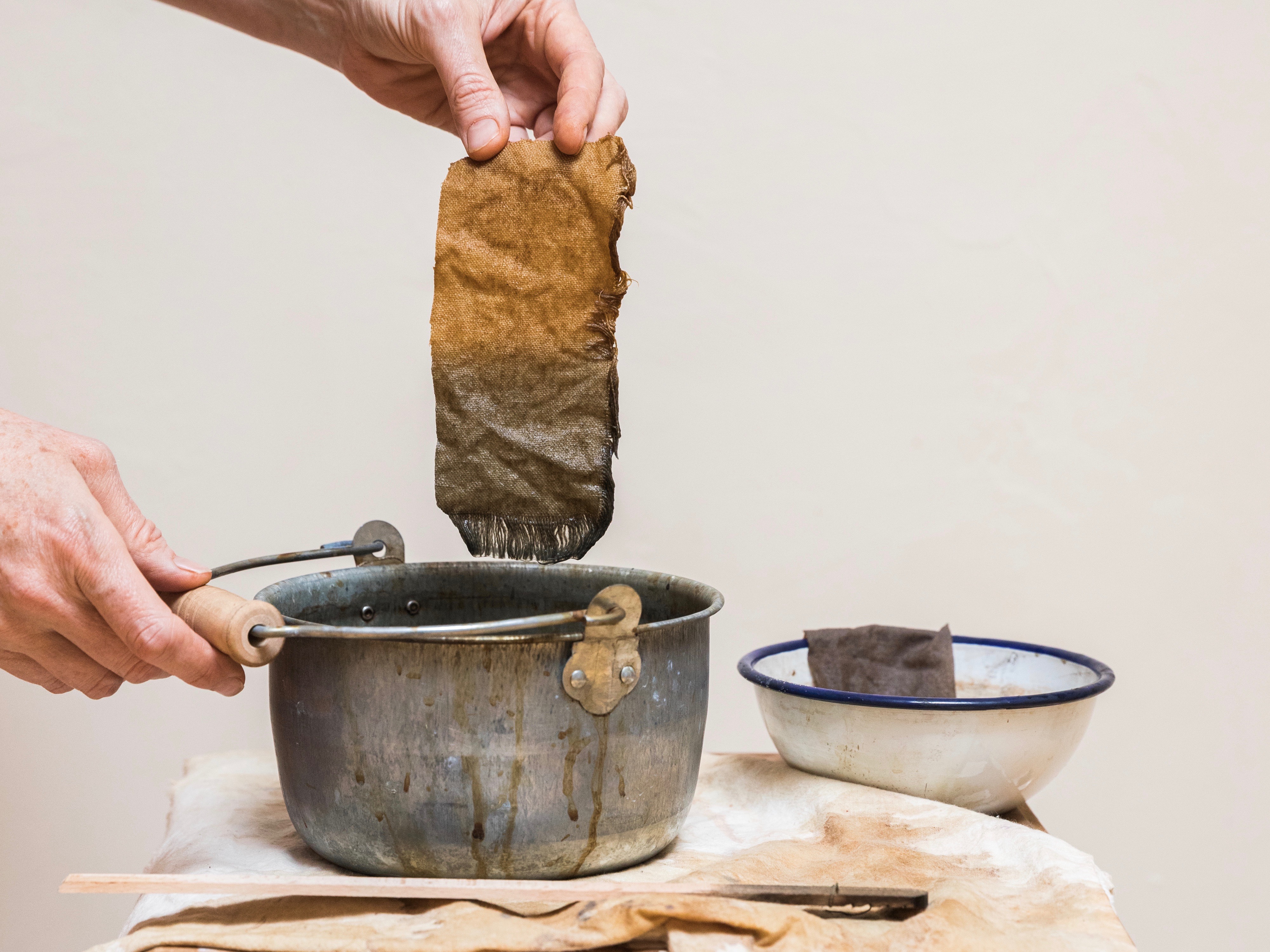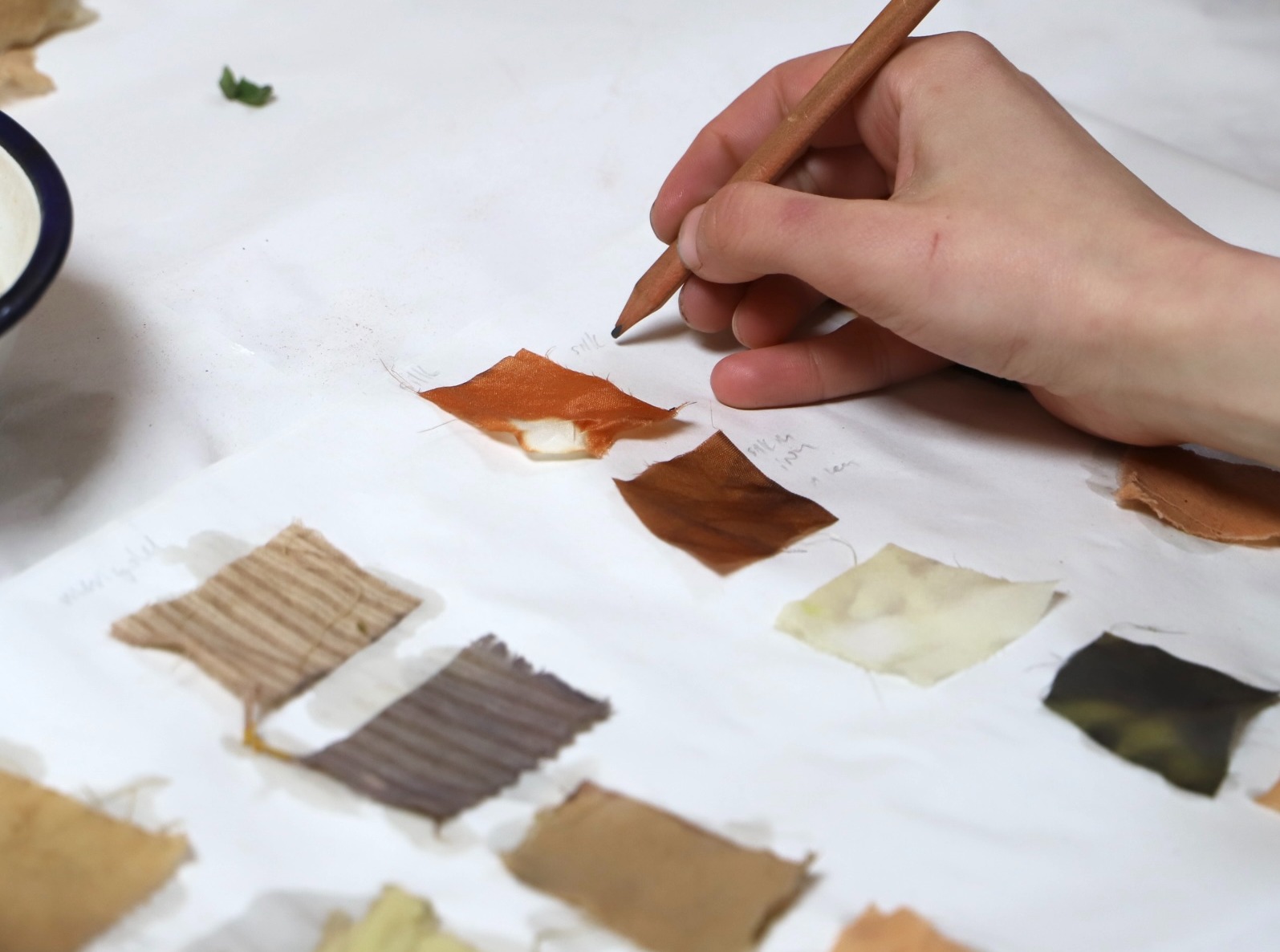 frequently asked...
What information will I find in this course?
The course is divided into 11 sections. An introduction to the course, Understanding fibre, Preparing fibre for dye, Mordanting, Gathering & preparing plants, Dyeing natural fibre, Modifying your colours & expanding your palette, Washing & aftercare, Ratios & weights, Dyeing with kitchen ingredients, and a bonus section with a downloadable natural dye journal, resources & helpful downloads.
When does this course start & finish?
The course begins & can be assessed as soon as you enrol. As this course is self-paced, you can move through the information on your schedule, moving through quickly or taking your time over a longer period.
How is the information presented?
The course is laid out in 11 main sections, with video/audio tutorials, text & downloadable guides. Each section has text & photos with the instructional aspects having video & text.
Will I need to purchase equipment to participate in this course?
To get started with the very basics of natural dyeing all you need is a dye pot, stove or hot plate, water, dye plants or kitchen waste, a wooden spoon, strainer & something to dye. Many tools and pieces of equipment can be purchased inexpensively or sourced from your kitchen. To continue with your journey & get the most from this course you will need to purchase a few different powdered ingredients which I list in the first section.
How long do I have access to the course?
I for one know how busy our lives can be especially when we have work, responsibilities or obligations that take us away from our hobbies, passions & interests. For those that purchase in the next few weeks, you will have lifetime access to the course. This will probably change in the coming weeks but at the moment that's how it is!
I don't live in Europe, can I still take this course?
This foundational course was designed for those that cannot attend my in-person workshops & still want to learn about natural dyeing. The material in the course can be accessed from anywhere at a time that suits you best.
Can I access this course on my tablet, iPad or mobile phone?
Yes, this online course in natural dyeing is optimised for all devices as long as you have a internet connection, you can access it from anywhere.
Do you have any other ways for me to learn about natural dyeing?
You can join my monthly membership, The Colourway: A seasonal guide to natural plant colour where I share an in-depth look at seasonal plant colours. My new book, Natural Dyeing: Learn How to Create Colour & Dye Textiles Naturally guides you through the process of natural dyeing with recipes, guides & projects to develop your skills & build your confidence. I have a few tutorials on natural dyeing which you can find on my blog. You can follow me on Instagram @kathryn_davey or attend a workshop, details of which are regularly updated on my website kathryndavey.com.